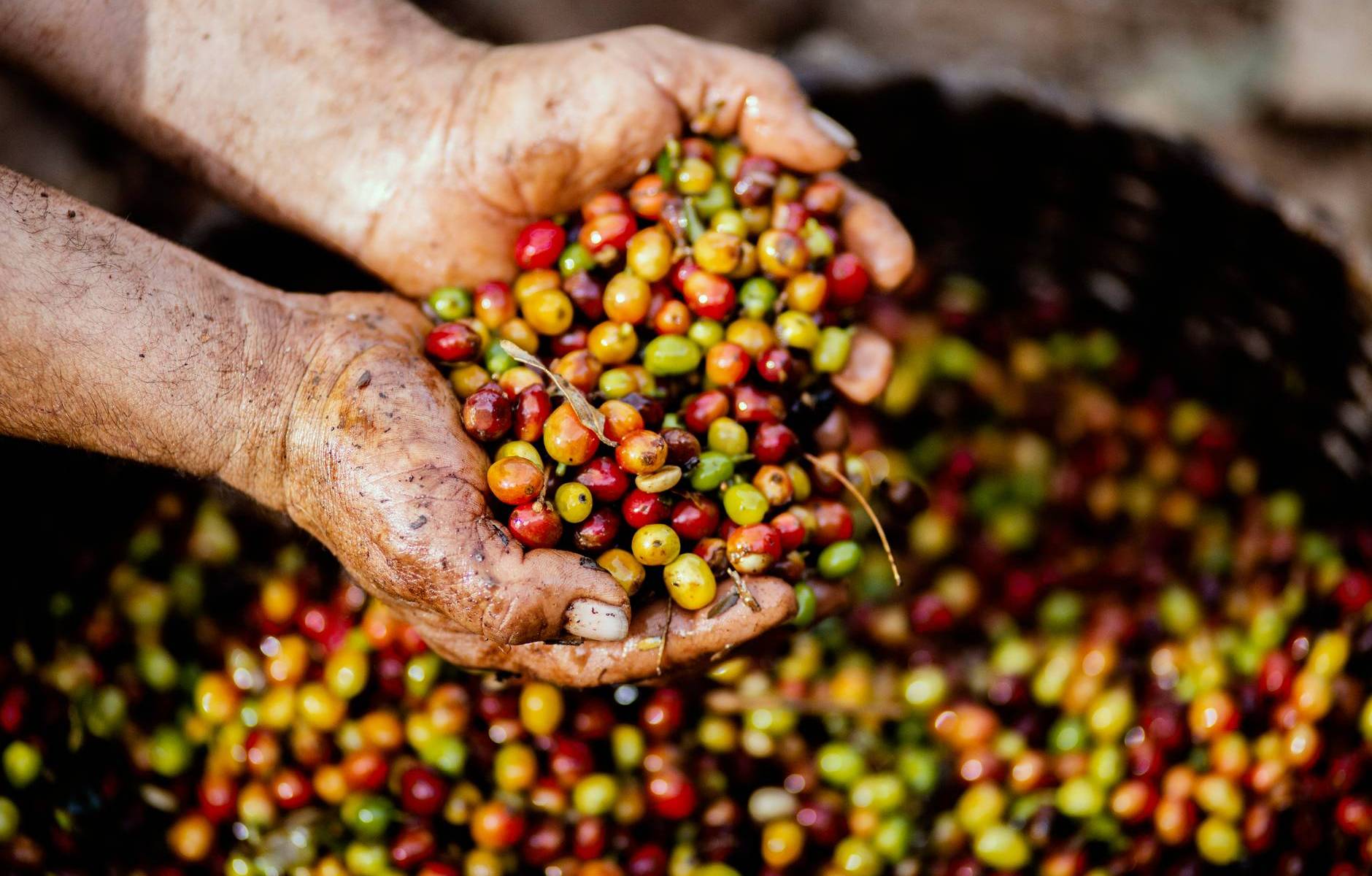 SINGLE ORIGIN
WHAT IS SINGLE ORIGIN COFFEE?
Seeing the term "single origin coffee" on the label of your favorite brew means those beans have a very specific story. Single origin coffee beans come from a single source, such as a particular estate, region, or country, which means that particular batch will have a distinctive flavor. Because it comes from a sole origin, each single origin brew will have notable differences that make it stand out from the others.
WHAT ARE THE DIFFERENT TYPES OF SINGLE ORIGIN COFFEE?
Single origin may be a small phrase, but it has a significant meaning for its varieties. When we're talking about single origin coffee beans, the two main types are country of origin, and farm or estate.
Farms and estates are where the actual coffee plants are grown, with farms tending to be smaller operations. Estates may comprise numerous fields or small farms, and their coffees are often named after the property titles and processed at a single mill. Some single origin coffee packaging will tell you about the specific farm or field on which its coffee beans were grown.
HOW DOES SINGLE ORIGIN COFFEE TASTE?
Because single origin coffee grows in specific areas of the world, the beans typically have a distinct flavor that reflects their environment. The taste can depict the characteristics of the location in which the plants were grown. Altitude, climate, shade, and soil variety affect the tang of single origin coffee beans. For instance, coffees from Ethiopian regions will have a different taste than Colombian varieties.
SINGLE ORIGIN COFFEE VERSUS BLENDS
While there is no one best choice of coffee, there are some differences between single origins and blends.
Since single origin means the beans are sourced from one origin, each batch contains just one coffee from one area. They typically have limited availability because the harvest for these plants is seasonal. Blends, however, are sold year-round because they contain a combination of beans from varying sources.
Blended coffee tends to taste more consistent and balanced, as each different bean complements the mix. Single origin sources have a definite, unique flavor since there is no meld of other beans.
You may love a special zing that comes with a particular single origin brew or prefer the consistency that only blends can provide. We offer both single origin beans and blends to satisfy any consumer's desire for a delicious cup of joe!