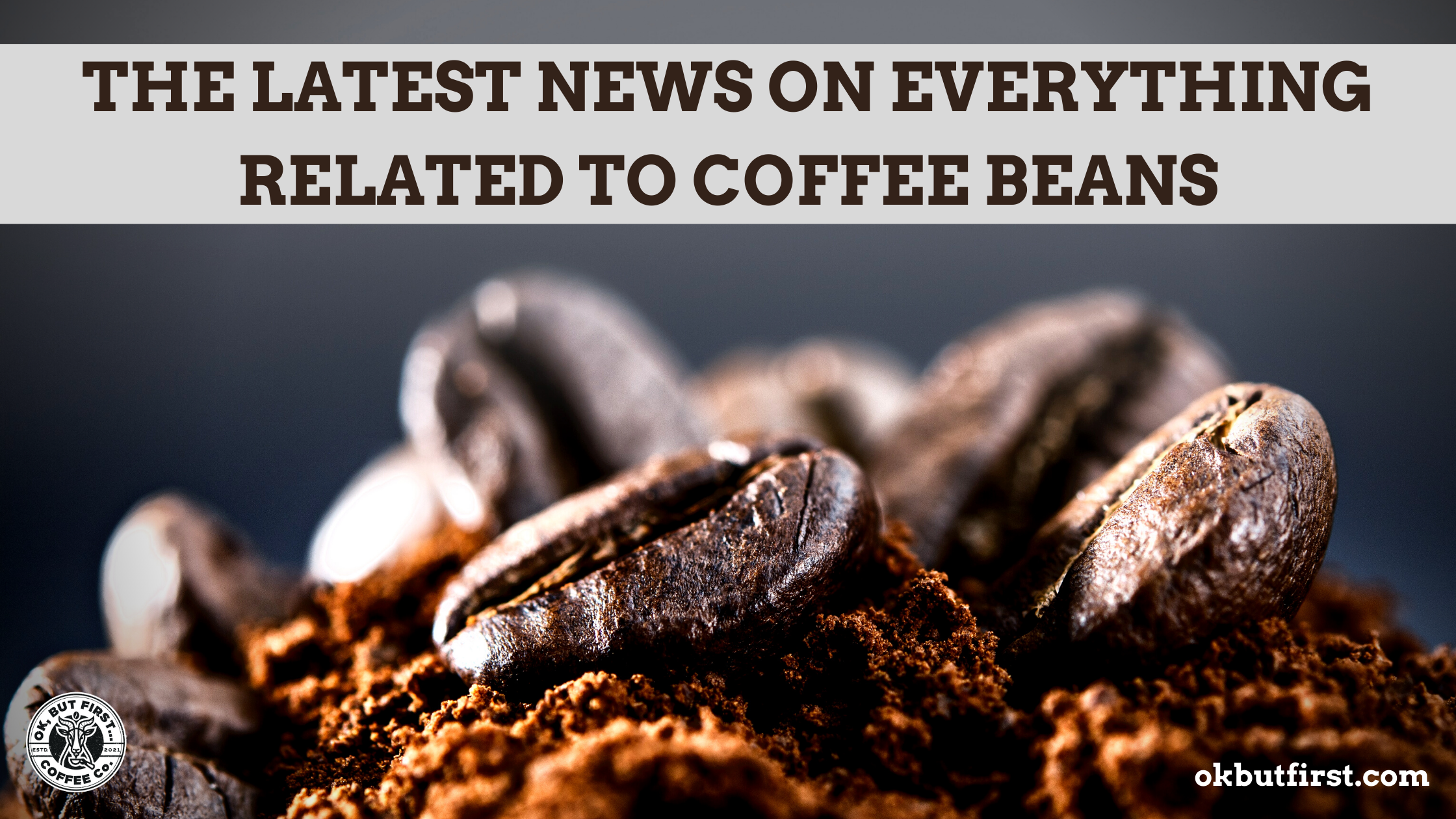 The Latest News On Everything Related To Coffee Beans
What makes coffee our favorite? Is it the healthy limit of caffeine on offer? Is it the taste? Are we addicted to this nirvanic beverage? Why is the world so obsessed with it?
Well, to put it simply, a daily cup of joe keeps many sane and helps them achieve the energy they need to get through tough days with ease. There are many things happening on this planet!
First and foremost, the global pandemic, then the economic crunch, and to top it all the Russia-Ukraine war. We are living in times where nothing is predictable. There was a time when the populace understood why something happened, and what would be its consequences.
But today, we don't have any clue of what's coming next. One day there is news of an asteroid passing by close to Earth's orbit, and the next day we hear about a country that is on the verge of using up all its fresh water. Climate change, political crisis, and whatnot!
I can keep leading this conversation but as the topic suggests, we are here to concentrate on coffee. A commodity that has merged many souls and is the reason why numerous people do not burst into complete chaos. Coffee beans in specific have observed a great improvement in sales. It is the result of the young generation getting aware of the difference between instant java and home-ground java. Let's explore the various headlines and see where it all culminates. In case you are looking to buy coffee beans online in the US, do check out the OKBF web store. The collection offered will help you enjoy your cup of joe more vividly.
Top 7 Headlines In The Coffee Beans Arena
There's a lot that has taken place in the coffee domain, and it would take quite some time to not only mention but also go through them all. Thus, here are some headlines we feel are important to note if you are a true specialty coffee fanatic. Read on to feed your brain with information.
1. A Total Of 55 Percent Of Coffee Purchased By Eight Of The World's Largest Buyers Meets Sustainability Standards
A new report from the nonprofit Global Coffee Platform states that 55% of the green coffee purchased by the world's largest coffee roasting and retailing companies met the sustainability baseline. It is a relative increase of 29% over the volumes reported last year. A sight of relief for millions of coffee smallholders if you look at the glass half-full.

2. There Is No Long-Term Effect Of Coffee On Happiness

According to a study published in the peer-reviewed journal PLOS One coffee consumption relates to happiness and promotes psychological well-being over time.
The 20-year study period, one of the largest long-term research initiatives, is stated as follows. "It is noteworthy that coffee consumption did not confer any apparent harm and moderate levels of java consumption may promote other dimensions of health with limited impact on psychological well-being over time." Thus, keep it short and sweet.
3. Researchers From Florida Suggest Morning Coffee May Help Curb Nicotine Cravings

Scientists concluded that specialty coffee and caffeine consumption may help reduce morning nicotine cravings among smokers. The team identified two compounds in coffee that directly affect high-sensitivity nicotine receptors in the brain. It is also the reason why regular smokers show a particular appreciation for a cup of coffee in the morning. The study led to a hypothesis that n-MP may prove to help quell nicotine cravings.
4. Market Development For Specialty Coffee Was Influenced By The Craft Revolution
Current times have shown us that people get attracted to things that seem authentic. It led to a movement that gave us craft revolution. It's everywhere, be it beers, handmade soaps, artisanal ice creams, or specialty coffee. It is a reaction against excessive industrialization. Instead of privileging the pursuit of profit, this revolution is driven by innate engagement, creative expression, and an aspiration for quality. It has given us several online trends and has also turned consumers into value-first buyers.
5. Ethiopian Researchers Determine What Has The Greatest Impact On The Quality Of Coffee
A group of researchers gathered a wide range of coffees from three different growing regions and found out that coffee beans picked most consistently at peak ripeness were the ones that were kept within specific moisture content ranges throughout their processing journey. Factors such as temperature, rainfall patterns, altitude, relative humidity, soil composition, and sunlight play pivotal roles.
All coffee beans were also subjected to all three primary post-harvesting methods and the researchers found favorable results in natural/dry-process javas.
6. Photo-based Roast Analysis App Using Machine Learning
Researchers in Thailand revealed a futuristic App that can present a look into precise roast levels that may be obtained through the snap of a smartphone photo in real-time.
It relies on a deep learning model involving a convolutional neural network. A CNN can be seen in real-world applications such as facial recognition, object detection, and medical imagery analysis. The research gives an alternative method for color analysis altogether. As a result, it will assist in predicting the efficiency and accuracy of outcomes.
7. OK But First Coffee Club Subscription Hits The US Market
A coffee club subscription is an ideal way to attain freshly roasted coffee beans for all java drinkers. OKBF offers amazing discounts to its elite club members, free delivery, and fresher batches. There are many more benefits that come with becoming a member. Connect with like-minded people and have conversations that lead to eternal memories!
Hope these intriguing headlines churned your mind and provided a good amount of insight into what's happening in the premium coffee beans arena. In addition, here's a brief on products available on the OKBF web store to help you get an idea of what you should expect.
The website has three flagship products on display at the moment. There are Mornin' Kick, Midday Stroll, and Chill Thirty. One can buy them directly for $17 odd or become a member of the Coffee Club to enjoy them daily without worrying about frequent orders. The online front has a useful coffee calculator to help you measure your monthly/weekly caffeine needs and set up deliveries accordingly. It assists in saving loads on funds and ensures a fresher batch.
Mornin' Kick
Special Ingredients: Brazil Nuts, Grapefruit, and Oak | Medium Roast
An ideal pack to fuel your beginnings with energy and good vibes.


Midday Stroll
Special Ingredients: Brown Sugar, Hazelnuts, and Plum | Medium-Dark Roast
A coffee product that helps you sail through gloomy afternoons with ease.


Chill Thirty
Special Ingredients: Smoky Raspberry, Dark Chocolate, and Anise | Dark Roast
Roasted coffee beans that are perfect to make java for relaxing or reading hours.
Conclusion
In the end, I hope the blog was informative and added value to your time. Do not forget to visit the OKBF web store if you wish to buy coffee beans online. The website also has a merchandise section for java enthusiasts who want to flaunt their love for specialty coffee in style. Lastly, there are several other blogs on the Coffee 101 page for you to read and understand the world of joe. Cheers to the beverage that keeps this planet in check!