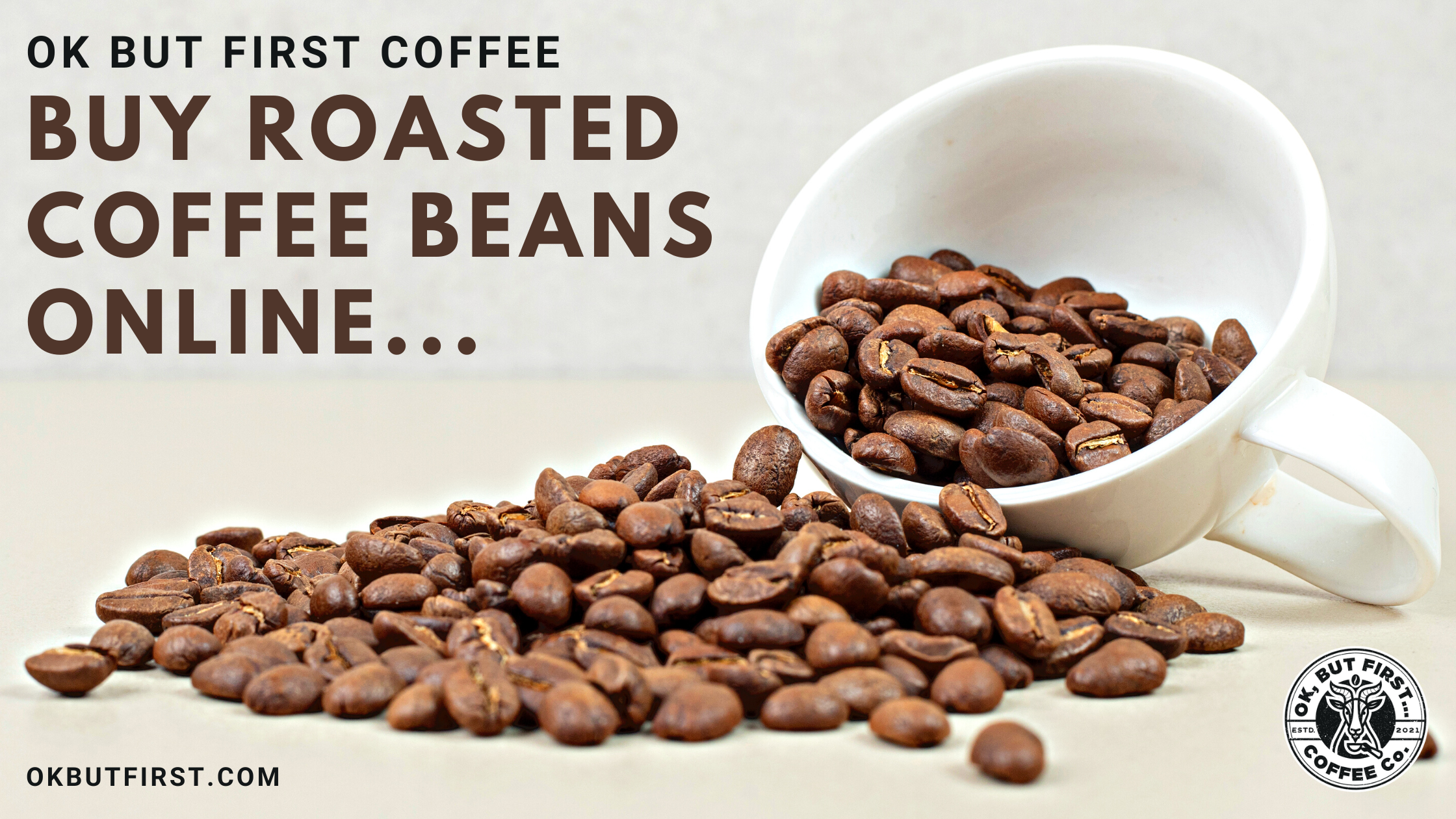 OK But First Coffee - Buy Roasted Coffee Beans Online
The world of specialty coffee never sleeps. Do you know that there are more than a thousand types of these beverages worldwide? This number is growing as you read on. Premium coffee beans have become amazingly popular among youth. Moreover, the older generations have also started considering these delights for the health benefits on offer.
A cup of joe every day can help you counter depression, avoid liver ailments, decrease the risk of type2 diabetes, curtail symptoms of certain cancers, and even delay the onset of dementia.
From a global perspective, specialty coffee is responsible for many deals, connections, and relationships. It is the nectar that runs millions of minds by providing an essential boost and stabilizing mood swings. If you are a java enthusiast, you understand the importance of a hot cup of joe daily morning. It can make or break emotions and thus using the right kind of beans is vital. Instant coffee may amp you up for a moment, but specialty coffee keeps one anchored.
There are several roasters out there marketing 100% Arabica coffee beans, and all of them try to get one over the competition. The tussle is incredible but only a few survive. In the case of the US markets, OK But First Coffee is a company to reckon with. The products on offer on the website not only have beans sourced from exclusive farms but roasted by artisan craftsmen.
We'll be introducing you to the entire zone of our favorite beverages in brief and try to help you make informed decisions. What is the first question that pops into your mind while buying coffee beans online? Do you find it overwhelming to pick a pack that suits your needs? Well, relax and read till the last period to become a coffee beans expert. The blog includes all the answers.
What Is Specialty Coffee? Why Are Roasted Coffee Beans Preferred Over Grounded?
Any coffee cup that scored an 80 or above rating by the SCA receives the specialty grade. The java should possess no primary defects and less than 5 secondary defects. In order to learn more, do check out the Coffee 101 page on the OKBF website. There are several reads that shine a light on the types of specialty coffee and the types of roasts made to brew them.
Freshly roasted coffee beans hold everything that java stands for aptly. They are like little dynamites of caffeine and flavor. On the other hand, grounded coffee holds the characteristics of joe but in comparatively low intensity. In addition, the powder turns stale faster than coffee beans. A cup of coffee made fresh from beans has a balanced taste, while the one made from instant cachets has no consistency. In other words, quality matters, and coffee beans are ideal for daily brews. They may cost a bit steeper than the sachets, but every sip is worth the value.
The way we communicated in today's era has changed. We get news of a happening on the opposite side of our planet within seconds. Social media and various other technological advancements have made the distribution of information easier. All of this has made the current populace aware of facts they never knew. Some of these facts to note are:
Arabica coffee beans make up about 75% of the total java market.
Roasted coffee beans provide a better taste and more effective health benefits.
An individual can make specialty coffee at home with ease.
The online markets are trustworthy and can help you taste the freshest java.
There are numerous flavors one can pick from if they choose to abandon cachets.
The java community has an intellectual bunch of people who can help you build ideas.
One can subscribe to a coffee club subscription and forget all hustle of shopping offline.
Coffee bean trends are on the rise as many youngsters prefer specialty-grade java.
Premium coffee beans may cost a little high but hold a better long-term value.
These points may never end, but I guess you got the picture. The swift evolution in our communications combined with the innate qualities of freshly roasted coffee beans led to a revolution that changed numerous perspectives. If you check present stats, premium coffee beans are ruling the java market because everyone has understood their importance.
As we mentioned earlier, OK But First is an ideal whole bean coffee company to purchase 100% Arabica coffee beans in America. Why? Because it stands apart from the competition in many areas. The three flagship products, namely Mornin' Kick, Midday Stroll, and Chill Thirty are:
Single Origin
The coffee plants responsible for these products grow within a single known geographic origin. This ensures unique characteristics and specific tastes. It also improves the traceability of the beans. One can trust the products offer distinct tones.


Responsibly Sourced
The OKBF whole bean coffee company has cultivated warm relationships with exclusive farmers. This ensures that the raw material obtained for roasting is the best. It also states that the business is in the game for the long haul and not short-term profits.


Artisan Roasted
Each coffee bean that comes out of roasters at the OKBF facilities is top-notch. The artisans have curated the perfect process for all their packs. This ensures consistency.


Available On Subscription
One can become a member of the coffee club to relish great discounts, on-time free delivery, and fresher batches. This service help java enthusiasts enjoy their cups of joe peace and they don't have to worry about price fluctuations or regular purchases.


Sharply Priced
Lastly, the premium coffee beans on the website cost a mere $17.99. The value on offer in exchange for this price is far beyond imagination. Every cup becomes a delightful experience and every sip offers eternal bliss. Do visit the website to know more.

The Mornin' Kick pack contains coffee beans from Colombia, Midday Stroll from Central America, and Chill Thirty from Brazil. All these locations are top coffee greens suppliers globally.
Specialty Coffee Merch To Check Out At The OKBF Website
If you are a specialty coffee lover and a member of several java clubs in your city, the OK But First roasted coffee beans company has got the perfect collection for you. These merch products are comfortable, durable, and ideal to flaunt your connection with the euphoric brew!
The collection includes Logo Relaxed Twill Trucker Hat, Logo Tee, Logo Long Sleeve Tee, Hooded Sweatshirt, and more. The latter includes an awesome quip, i.e. "A Yawn Is A Silent Scream For Coffee." Do not forget to check out this page while buying the coffee beans.
Conclusion
In the end, if you have any more questions, feel free to drop a mail at hello@okbutfirst.com or visit the Coffee 101 page on the site. The coffee beans market has grown exponentially and if you haven't tried specialty coffee from the comfort of your home, get a pack today.
It's high time to try drinks such as Espresso, Americano, Long Black, Cappuccino, Flat White, Macchiato, Latte, Mocha, and more while watching your favorite web series, all tucked in.